[soundcloud url="http://api.soundcloud.com/tracks/96080634″ params="" width=" 100%" height="166″ iframe="true" /]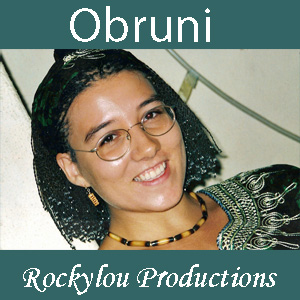 Rockylou's (Rochelle Lockridge's) first foray into guest hosting the DS106 LoDown (episode 17) was a success.  However, the original recorded "interview" between my daughter Amber and I, chatting about our experience producing our own podcasts, provided us with almost 30 minutes of airtime.  That was too long for the editing, post-production phase with the time constraints I was under.  And I sense our listeners aren't so keen on sitting down and listening to something that long either.  So we decided to split it into two parts.
Amber is the author of our Obruni podcasts, based on short stories and letters she wrote as an AFS exchange student to Ghana, Africa in 2000.  In part two she shares the differences in writing for reading and writing for audio. We then pick up our sound effect conversation from part 1.  I was surprised to learn that her initial reaction when she sits down to decide on what sound effect goes where is:
"PANIC… I don't know how I pulled this off last time… I'm never going to be able to do this again."
…especially during those times when we needed to create our own sound effects like her head hitting a pillow at the end of the day, or her agitated shuffling feet as she tries to sit still on a stool during her marathon hair braiding experience.
Amber's advice?
"You really have to go for it. You can't hold back.  It has to be like a small child trying to imitate a sound. You just have to let it rip!"
Thanks again to scottlo for giving us this opportunity to guest host not just one, but two episodes of the LoDown.
You can listen to all of the Obruni Podcast episodes with the audio player below. Photos and scripts are also available.  Episodes referenced in part two of our conversation:
The "Antelope Man" (The Entertainer) in EP05- All's Hair in Love and War
The "woman in blue pants" in EP04- Devil's Hairground
Gulping of a Coke in EP01 – Obruni: Take it Up
Head hitting the pillow in EP02- Obruni Ko Skuul
Agitated shuffling feet in both EP01 and EP04