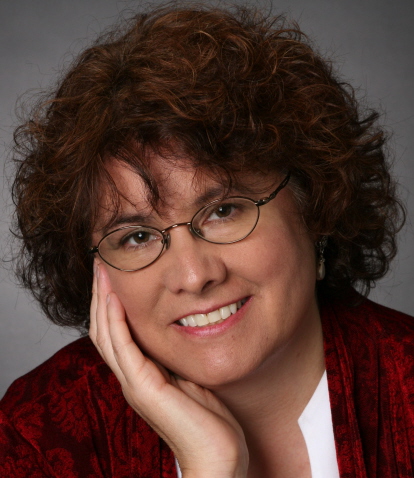 So what's this blog all about?
I'm taking a course,
DS106
, from University of Mary Washington as an open online student.  This is how we are to organize and communicate about our work.  The course began at the 
University of Mary Washington
 in Spring of 2010 when
Jim Groom re-imagined
the way the Computer Science Course in Digital Storytelling, CPSC 106, might be taught. It's expanded beyond the physical walls at the university to welcome and integrate another whole online audience like me from around the globe.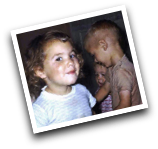 My name is Rochelle, and it was my Great Aunt Sally who nicknamed me Rockylou when I was but a wee little lass back in Eureka, California. The name didn't stick, but on my journey to reclaim the innocence, creativity and passion of my youth, I've brought her back.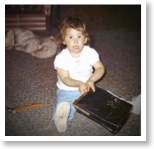 Today I live in St. Paul, MN and work for 3M in the R&D area as a technology/business opportunity analyst. I've been playing around with graphic design, sound, and video production most of my life. Technology today has made so many more things possible and accessible that for my 48th birthday I decided to gift myself with making Rockylou Productions a "physical" reality. My daughter, Amber, joined me as an official co-founder shortly thereafter. She provides a great deal of material and motivation for many of our projects.  (Listen to our podcasts about her time as an AFS exchange student to Ghana, Africa in 2000.)  She also designed the beautiful Rockylou Productions tree logo you see on the banner above. And now with the arrival of my grandson, we have more motivation than ever to capture, present and preserve our family memories in creative digital ways.
Take a tour of the Rockylou Productions Project Showroom for more creative fun. The eclectic mix of projects you'll find there are manifestations of ideas and concepts I find myself attracted to. Rockylou represents the spark and joy of life that is burning within all of us. I hope her spirit inspires you to feed your flame.